The IAO today published a letter to EU Commissioners in response to a leaked contract between Sony Music and Spotify from 2011.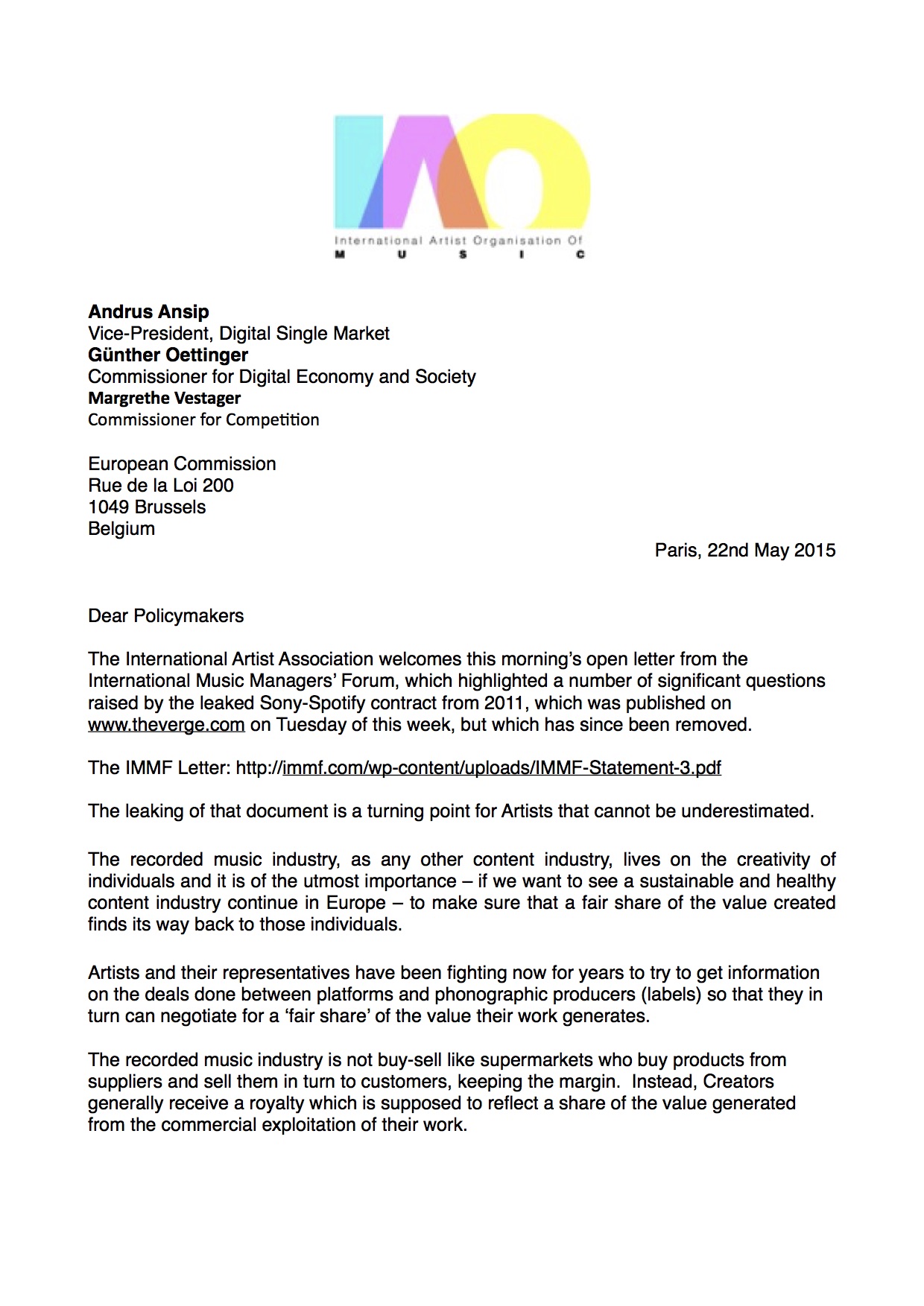 The International Music Managers Forum published an open letter earlier today responding to the leak and the IAO have followed up in turn.
Meanwhile, Paul Pacifico, President of the IAO stated "The IAO welcomes this leak and its impact on the debate surrounding the remuneration of artists in the digital age. For too long progress on these issues has been hampered by the culture of Non Disclosure Agreements that surround labels' deals with platforms. Now at last it feels like we can move forward on more solid foundations and discuss the facts instead of relying on rumours and suspicion."
The leaking of the Sony-Spotify deal comes at a pivotal moment as the EU undertakes a comprehensive review of copyright laws in the context of the proposed Digital Single Market. The European Commission has at the same time launched a competition enquiry that will allegedly look into the relationships between the Major Labels and Digital Platforms which license their catalogues.